lawn and ground aeration
With our geo-injector from Vogt or soil additives from our partner terra fit, we are able to perform soil aeration in waterlogged areas as well as soil compaction and soil optimisation.
In order to solve your problem permanently, the compacted soil layer is penetrated with the Vogt Geo-Injector. Compressed air is used to loosen the subsoil; the resulting cavities are then filled with Terramol (air capacity builder) and various soil additives.
Trees in kindergartens, parks or beer gardens or in construction site areas have a similar situation: They are suffering from a great lack of water, oxygen and nutrients due to soil compaction directly by humans. The terra fit injection technique with aeration and the addition of nutrients directly into the root area is a great help for all trees.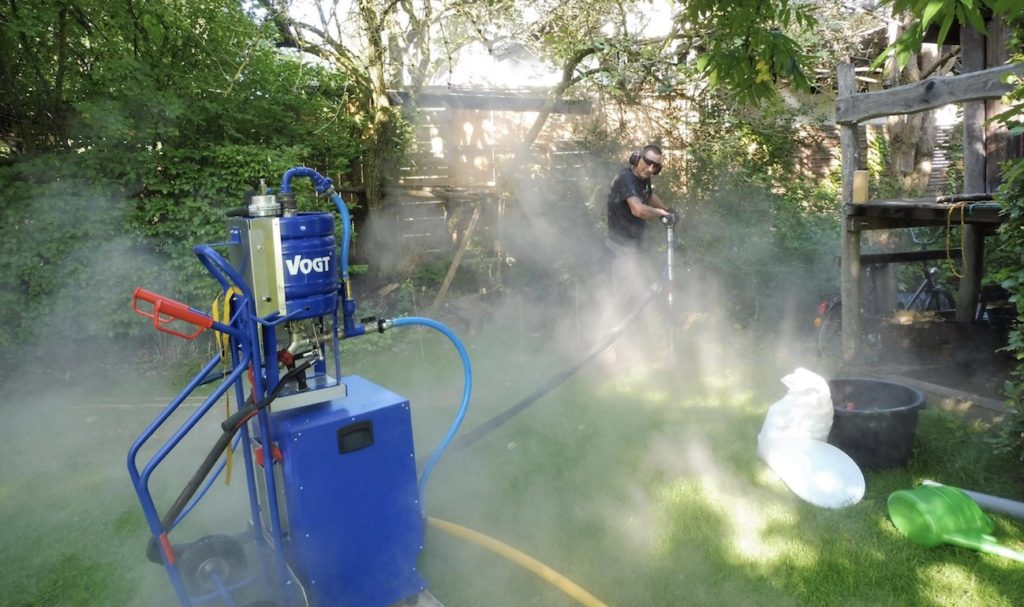 Explanatory video of the company TerraFit
After removing the injection pipe, the opening is filled with Terramol so that surface water can drain away permanently. The soil is well aerated and water from the subsoil can rise unhindered.
Now plants, lawn and soil organisms can develop magnificently, you will hardly find any moss on your lawn for many years.