CONSTRUCTION TIME LAPSE
You always wanted to know what happens until a garden is finished? With this project in Düsseldorf we had the opportunity to capture the whole process in fast motion. It was an impressive result for customers and employees alike.  The city garden, which is only about 100 square meters in size and has an inner courtyard character, leaves nothing to be desired.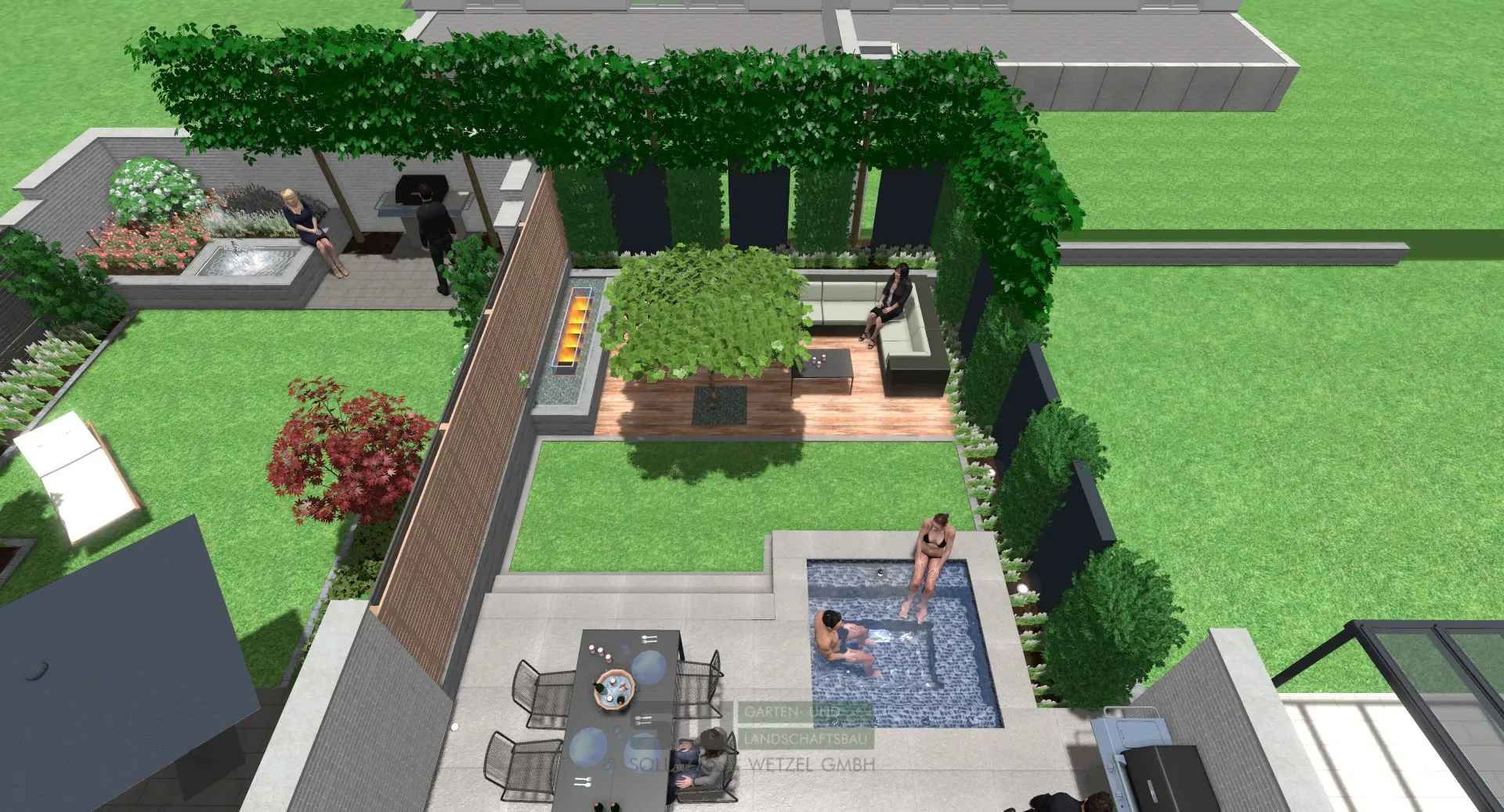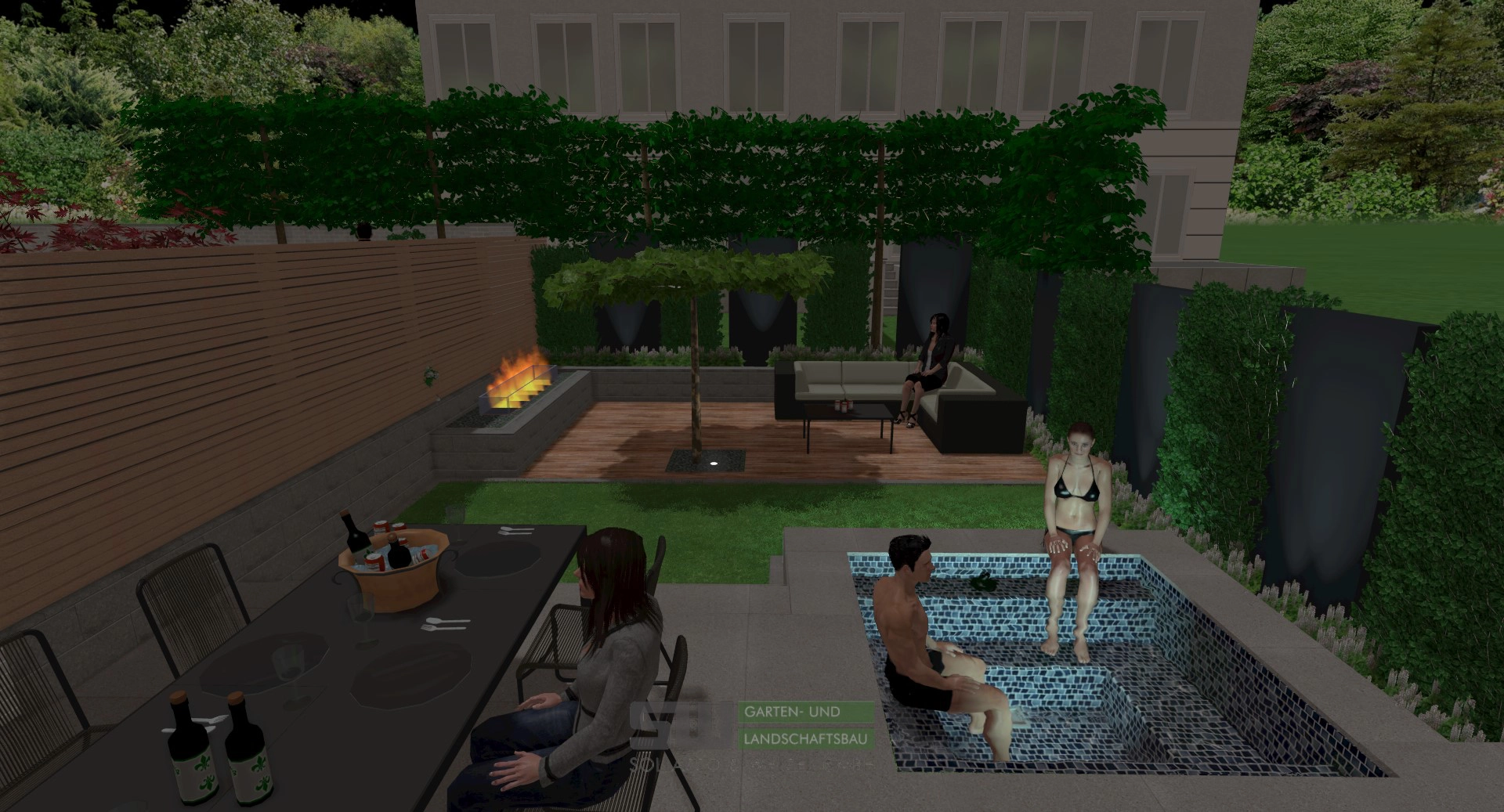 Besides a C-side pool, an open fireplace with gas connection, automatic irrigation and lighting technology, various seating areas invite you to relax.  The lawn is mowed by a lawn mowing robot. The rest is taken care of by our maintenance crew in the garden subscription.  This is how gardening works today!